Name: Fei
Gender: Male
History: Fei was born and raised in tall mountains in the countryside. About a month after birth, his entire family went missing. He decided to try and find his family. Along the way, he stumbled along Reikou and tried to find a way to make Reikou help his family. Reikou and Fei have been united ever since.
Element: Dark
Likes: Reikou, demon meat, battling, other pets.
Dislikes: Vegetables/fruit, annoying people (if you annoy Fei, he will most likely claw or bite you.)
Powers: Mind read (he can read other animal's minds, as Reikou can read other people's), very excellent sense of smell, good eyesight, very very good at sensing danger and other beings. Fei can also transform into a wolf. He discovered this when he first put on the collar Reikou gave him.
Appearance: Falcon: Dark brown Feathers, light underbelly, large talons.
Wolf: Black fur black underbelly, green eyes. (When very angry: Red eyes)
Extra: Like Reikou, Fei absorbs dark spirits using a collar Reikou gave him using half of his pendant. The collar has the same dark gem in the middle.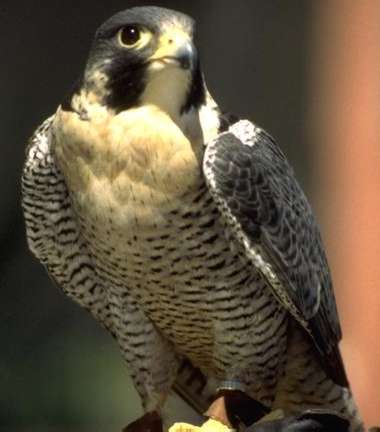 -Falcon form
-Wolf form